SouthTyrol Chairman's Greeting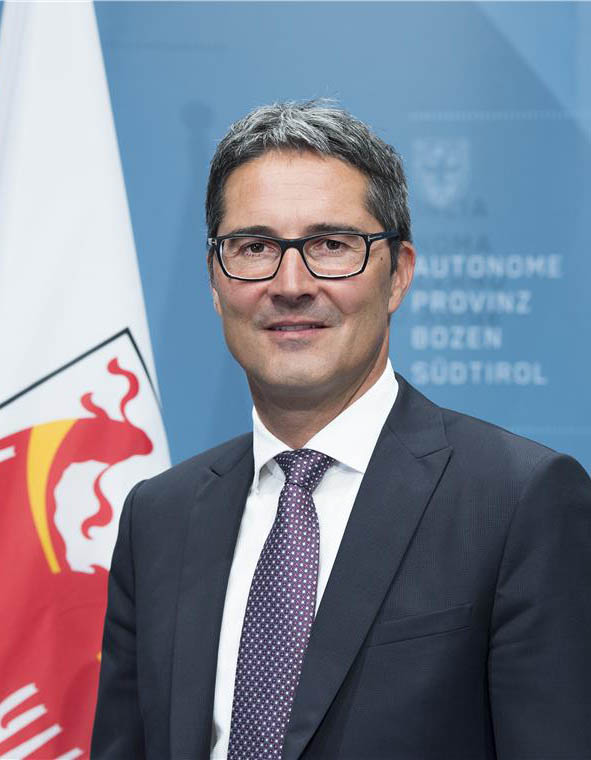 South Tyrol is the HOMELAND of skiing!

Sport plays an important role in our region and its inhabitants are proud of its inspirational champions.
Well organized clubs, numerous volunteers and reliable partners work intensively together to provide fun moments and a healthier life for the younger generation through all kinds of sports. South Tyrol is also very proud of its world class organisers - it is particularly the case in winter sports.
Whilst some of our past and present champions have conquered summits in their respective disciplines, some of our famous mountain resorts are regularly hosting prestigious competitions in the Biathlon, Nordic or Alpine ski racing disciplines. Our government has strongly supported them for years, helping them to reach and maintain their high level of excellence on the prestigious yet demanding international ski circuit.
Our community will also happily provide again the same kind of support to Kronplatz and San Vigilio di Marebbe, which will organize for the sixth time a FIS Alpine Skiing World Cup of the Ladies in January 2023. 
We are sure, that winter sports at the highest level have found a proper homeland at Kronplatz and the motivation will be at the top, even in difficult times like the ones we're experiencing right now.
Welcome again to South Tyrol
GOVERNOR OF SOUTH TYROL
Dr. Arno Kompatscher 
OC Chairman's Greeting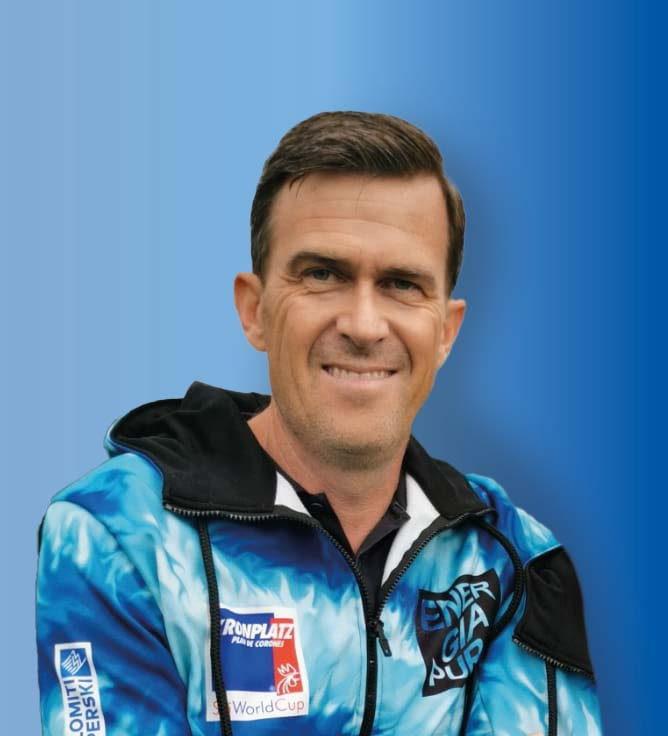 Working hard FOR our dream

People from Kronplatz area and San Vigilio di Marebbe are very fond of ski racing - our local club was launched in January 1946 by a group of passionate pioneers af a time when this activity was not so popular in the country.
In the last twenty years our European Cup races have become very popular among the athletes, they are well pleased with the good organization. Leaders as Aksel Lund Svindal or Marcel Hirscher won races here a few years ago.
Our spectacular parallel slalom was one of the first continental races being regularly broadcasted live by Italian TV Rai Sport! Hundreds of volunteers help us every winter and our O.C. - Al Plan Events - is well structured as it regroups all local key players as the lift company, the tourist board, the ski club, the hotel owners and the municipality.
Our know-how, our enthusiasm, the challenging course and the quality of the infrastructure guarantee high level events and we are proud fo have been awarded the sixth World Cup race in seven years also for the winter 2023/24, after the pandemic has become endemic and seem not to be a problem anymore. So, we are motivated and well organized for granting a good race as u.s. ual. Of course, we hope that we can again welcome the large audience that participated fo the event over the past few years.
To all ski women our best wishes for the race in January.

For the organising committee
Kastlunger Danny  
Mayor's Greeting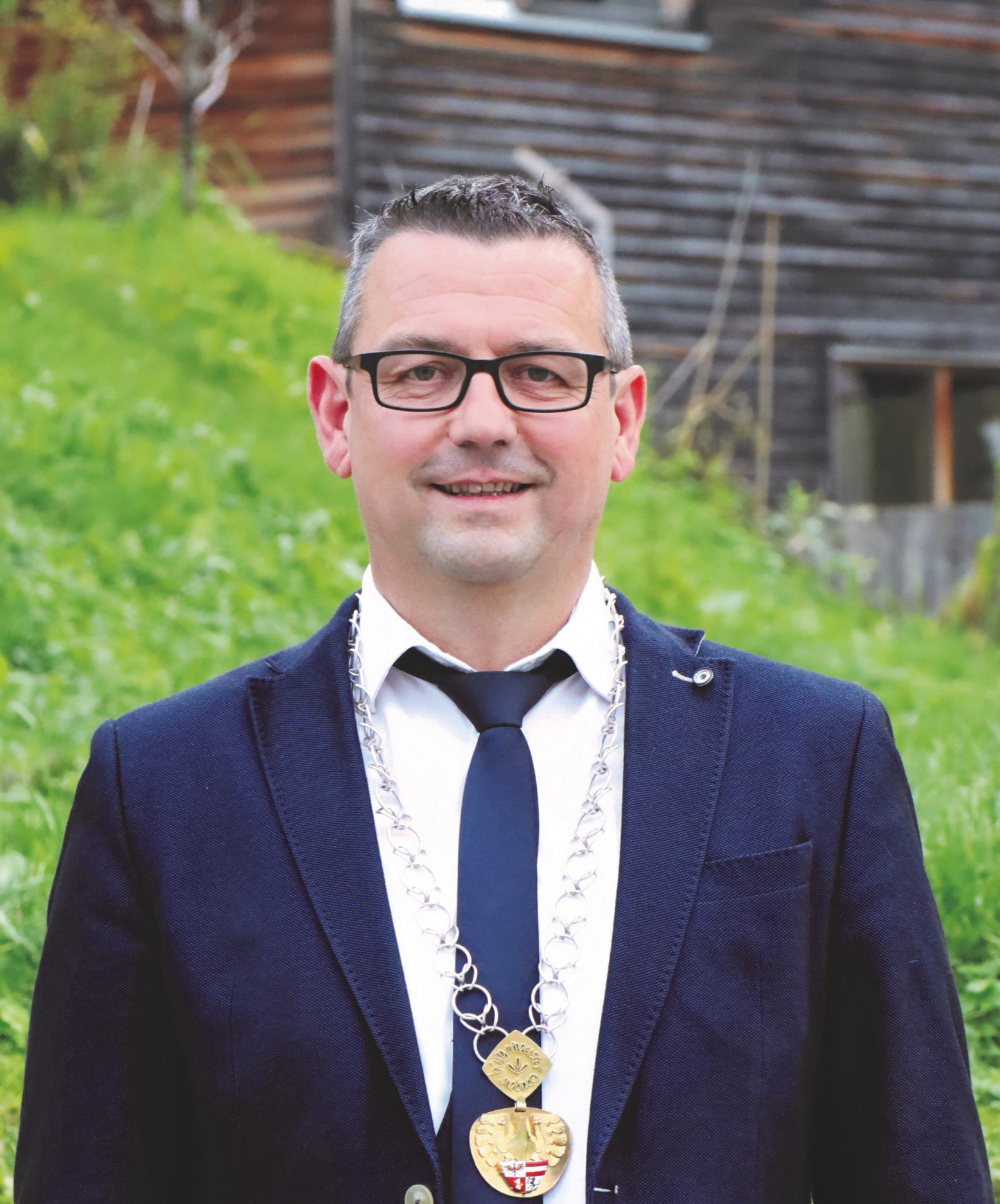 The World Cup among friends

The area of San Vigilio, also known as "Al Plan de Mareo" in Ladin and the whole municipality of Marebbe, may well be one of the most precious and well kept secrets of the Dolomites – for sure it is an idyllic place difficult to imagine when driving on the narrow road from Brunico to Corvara ... and yet it has become a final destination for numerous families from all over the world who come here in summer and winter to find a great place to relax to the full and to enjoy life.
A historical village also famous for its stupendous baroque style Church, San Vigilio evolved from a quiet village of 600 inhabitants in the late 1940s to a booming resort of several thousand inhabitants in high season after a few enterprising pioneers decided to invest their money and energy in its touristic development. Now visitors have the choice between many high-class hotels and the number of modern gondolas and chair lifts carrying tourists to the different corners of the valley.
The mountains of San Vigilio are an important part of the UNESCO World Heritage within the natural park Fanes-Senes-Braies, a real jewel to be visited during the winter as well as in summertime.
We are again particularly honoured to host the best women racers in the world in occasion of the fourth AUDI FIS Ski World Cup race at Kronplatz in January 2024, taking place on the spectacular "Erta" run.
People from San Vigilio and the whole municipality of Marebbe are proud to display their sense of hospitality and friendship to the ski racing community every year again.

The Mayor
Felix Ploner