SouthTyrol Chairman's Greeting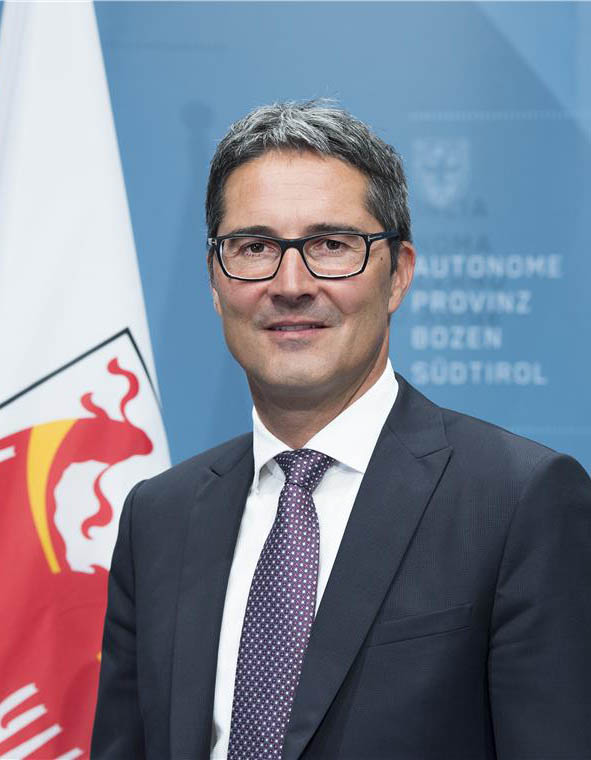 "Con plajëi ti dai le bëngnü ales atletes y ai atleć co tol pert eniann ala Copa Europa de schî a Al Plan de Mareo y ti aodi trep suzès y che i traverć che ai s'à metü dant poi ince gni arjunć."

La Coppa Europa di sci alpino, anche quest'anno fa tappa a San Vigilio di Marebbe e per la quindicesima volta si disputerà un'emozionante gara di slalom parallelo, in questa edizione ancora una volta doppia.

È quindi con grande piacere che ho accolto la richiesta del Comitato Organizzatore di dedicare alcune brevi parole di benvenuto a tutti gli atleti, alle squadre nazionali, agli ospiti e naturalmente agli spettatori.

Il giorno 21 dicembre potremo assistere alle gare di slalom parallelo serale sulla pista "Cianross", già molto spettacolare ed apprezzata negli scorsi anni. È un tracciato che porta lo sci direttamente in paese, garantendo così uno spettacolo alla portata di tutti. Si tratta di una gara che permetterà alle atlete ed agli atleti emergenti, ed a quelle/i alla ricerca di importanti punteggi per ben figurare nella Coppa Europa e del Mondo, di dare il meglio per cercare di raggiungere quegli obiettivi per cui a lungo e duramente si sono allenati nel corso dell'anno.

Un sincero ringraziamento va al Comitato Organizzatore e a tutti coloro che a vario titolo sono coinvolti nell'organizzare un evento di così grande importanza, che permetterà di aprire una splendida finestra sulla nostra provincia, e sulle splendide strutture che caratterizzano il turismo invernale.

Mi auguro anche che questa occasione possa essere una vera festa dello sci, dello spettacolo, dello sport e della sportività.

Auguro a tutti le atlete ed agli atleti, ai parenti, agli amici, ai tecnici, ai team ed ai dirigenti un sincero e cordiale benvenuto, con l'auspicio che possano anche trascorrere alcune ore in serenità ed allegria. 
En gran iolan sambën inće ai organisadus dal comité Al Plan Events y a düć i volontars co da cà so tomp lëde por mëter da jì cösta manifestaziun emportanta por le sport dai schî, dandadöt por i jogn co vën do cà y co somiëia la gran paladina dla Copa dal Monn.
Presidente della Giunta Provinciale di Bolzano
Dr. Arno Kompatscher 
OC Chairman's Greeting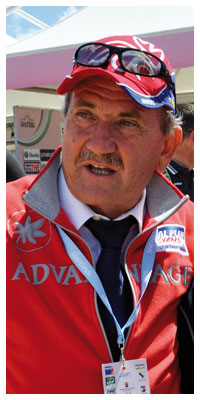 Dear athletes, coaches, team assistants, public persons and ski fans, once again I am honoured to welcome you to our classic European Cup- Men's race on the 'Kronplatz'.

The selected race track named 'Erta' definitely is a challenging and fascinating location here in St. Vigil. And now it is all up to the internationally emerging newcomer ski racers to compete in order to succeed and reach the higher ranks of this sport, of which our local athletes Manuela and Manfred Mölgg and Alexander Ploner represent a model of endurance and enthusiasm.

Furthermore, we are awaiting great interest for the City Event for Ladies and Men on the "Cianross" track in the center of San Vigilio. 

Finally, I would like to thank the numerous volunteers who cooperate with us year after year and make the realisation of such important events possible. And I wish to thank all those who are supporting the plan to host a Ski World Cup race in the near future.

For the organising committee
Kastlunger Willy   
Mayor's Greeting
Welcome to San Vigilio  in the Dolomites.

I wish all the sportsmen, their accompanying stuff, the journalists and TV reporters, the responsible stuff and all the fans a very pleasant staying.

I am very pleased that our small village has been chosen as the location to host three important international races, namely the European Cup/Slalom as well as the Parallel Slalom for Ladies and Men.
We owe very much to the professional work of the Organisation Committee and the Cable Railway Company of San Vigilio, which always provided ideal track and race conditions. Their engagement has made this possible.

I would like to thank all those responsible, co-operators, volunteers, ski schools as well as the Cable Railway Company for their tireless commitment. May the races run off smoothly!

To all athletes, especially our local heroes the best wishes of a suspenseful and fair competition as well as a successful participation for upcoming races in European Cup, World Cup and World Championships.

The Mayor
Albert Palfrader