Today 30th of Nov 2022
Sun and clouds: Drier air masses will reach the alpine region.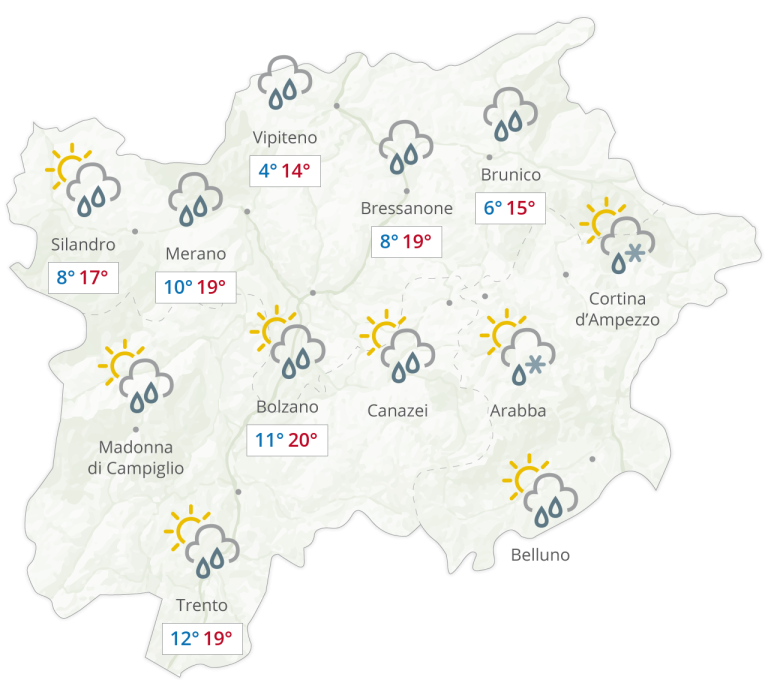 The weather
Partly sunny weather with some clouds. Eastern winds in the upper Pustertal. Top temperatures between 0° and 8°.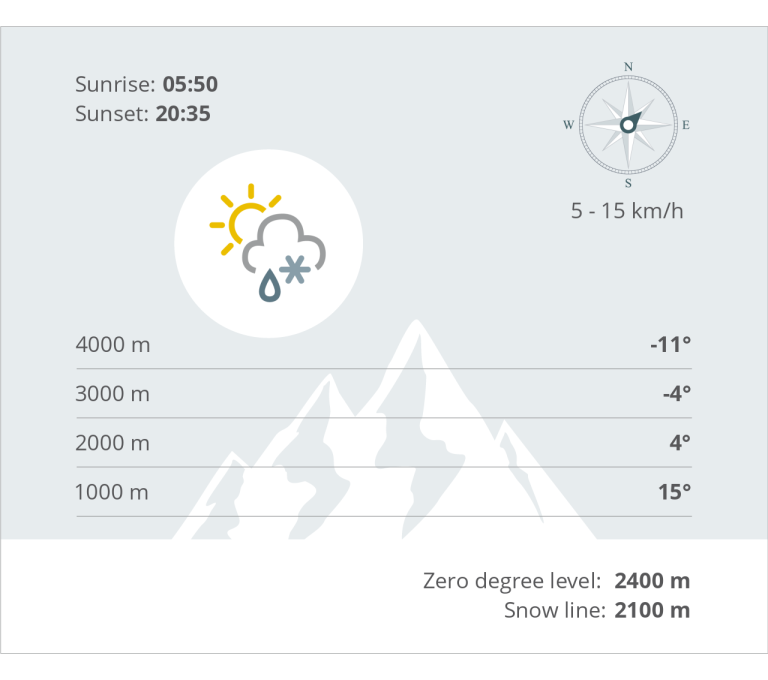 Mountain weather
Some clouds from east, otherwise sunny weather. In the evening more clouds.
Tomorrow 1st of Dec 2022
Partly sunny: With eastern currents cold and quite humid air masses will reach to Southtyrol.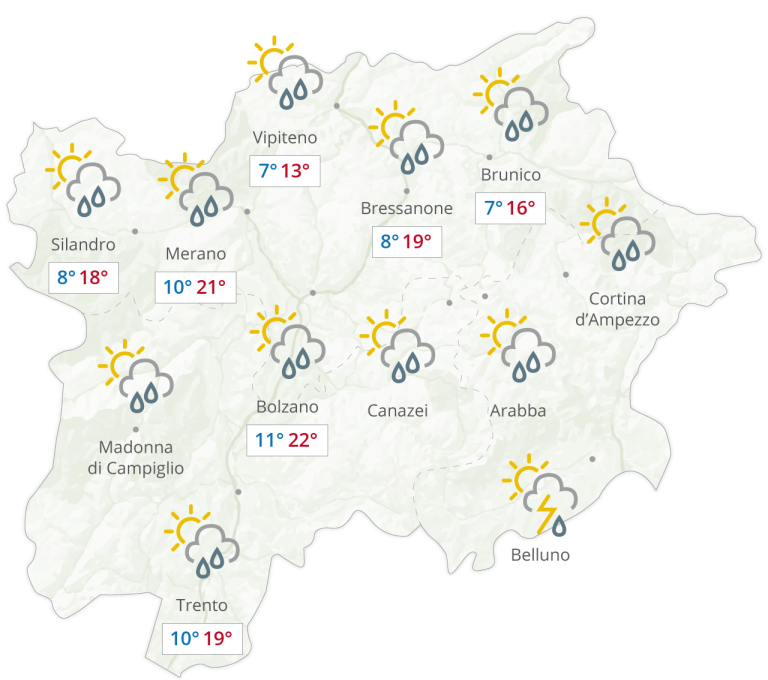 The weather
Thursday sun and clouds, more clouds in the eastern part of Southtyrol. High temperatures between 2° and 8°.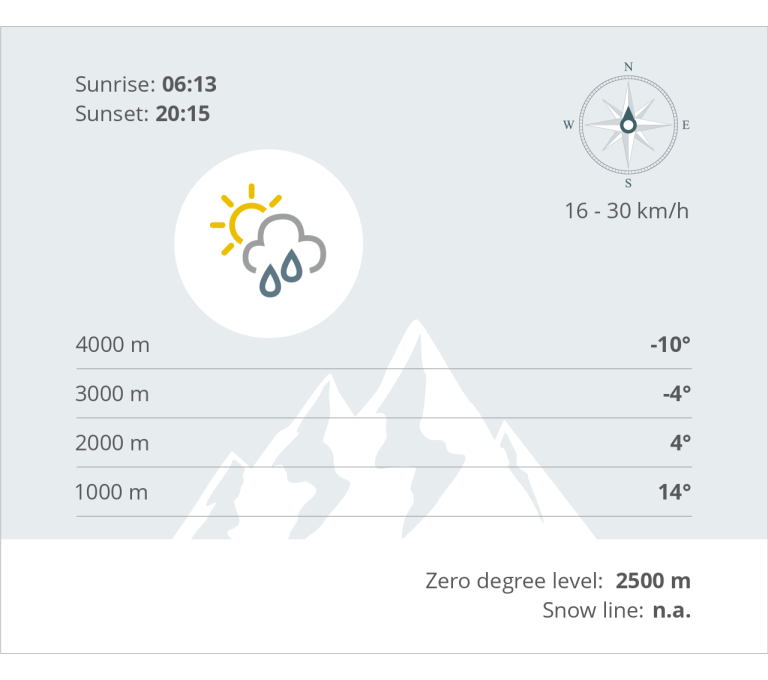 Mountain weather
During the day some clouds from east, but also partly sunny. Low temperatures.
The next days
Many clouds, some precipitation: Friday increasingly cloudy with possible isolated precipitation. On Saturday still cloudy sky with some precipitation. Sunday cloudy and some snowfall especially in the Dolomites. Monday more sunshine.

friday
02
Dull
max: 6°
min: -2°

saturday
03
Dull
max: 6°
min: -2°

sunday
04
Dull
max: 7°
min: -1°

monday
05
Cloudy
max: 9°
min: -3°