Today 12th of Apr 2021
Rain and snowfall: Southerly upper level flow will bring humid air masses towards the Alps. A cold front will pass during the night.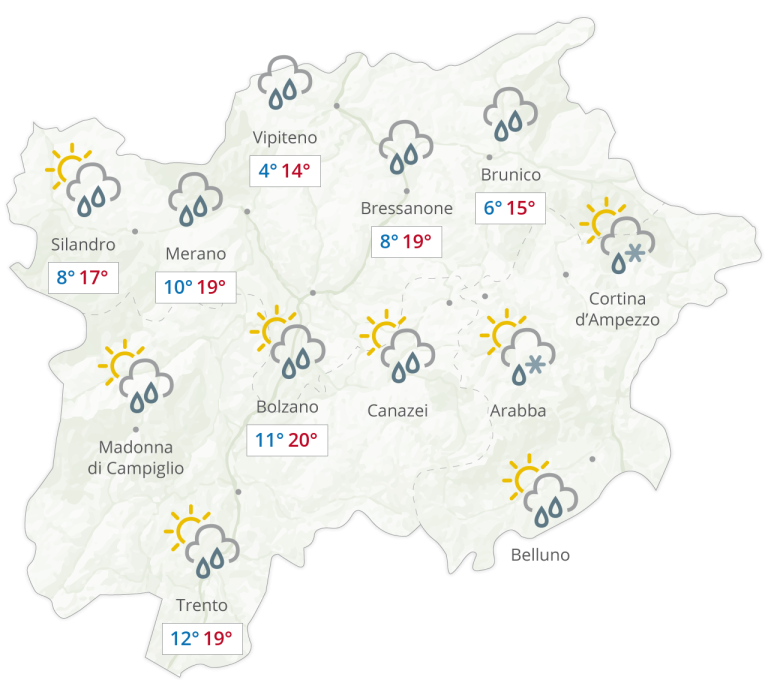 The weather
Unsettled weather with rain and snowfall. The snow line will sink from 1500 m under 1000 m in the evening. Cold with maximum temperatures until 12°.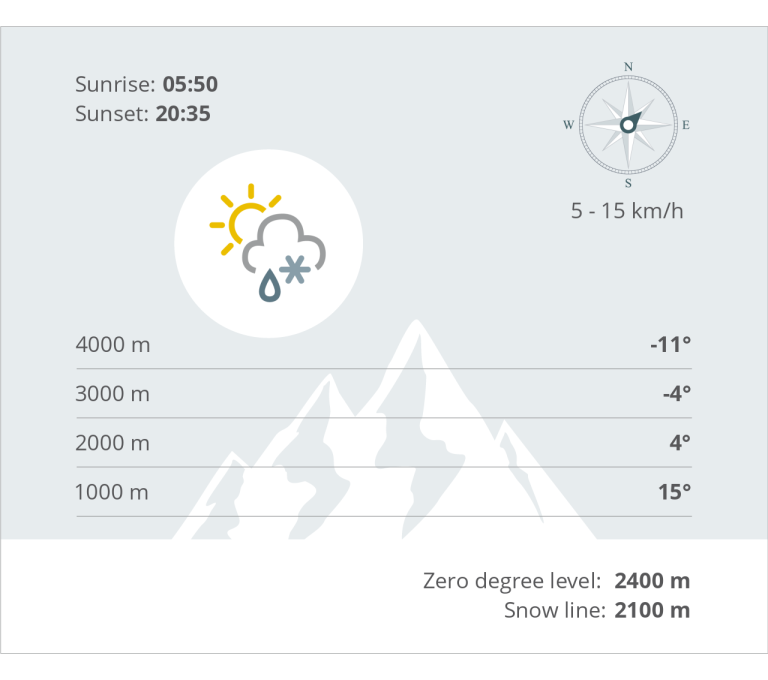 Mountain weather
Clouds and snowfall will often reduce the visibility. In the afternoon and evening, snowfall will be widespread with 20 to 40 cm of fresh snow.
Tomorrow 13th of Apr 2021
Windy and cold: Behind the front northerly upper level winds.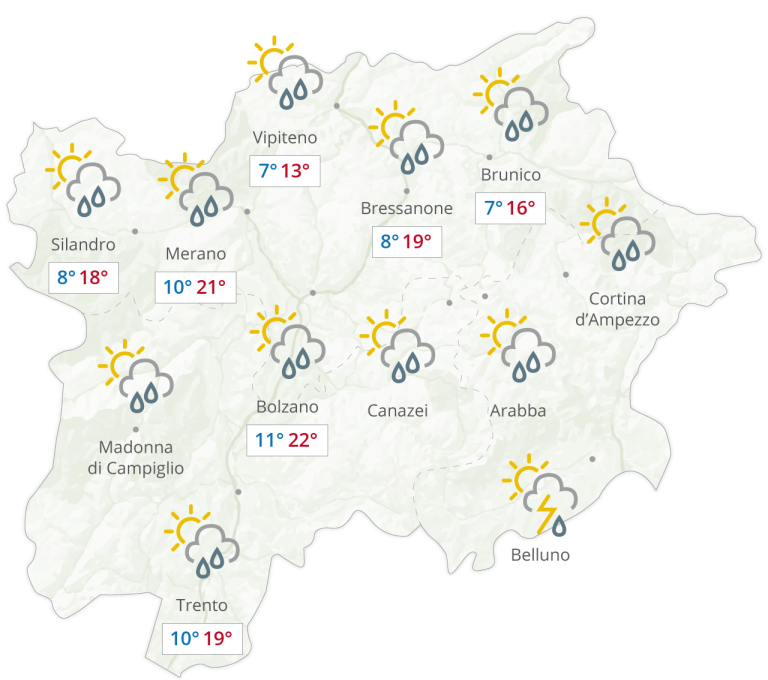 The weather
Cloudy with last precipitations, during the day more sunny spells towards the west and south. Maximum temperatures between 4° and 13°.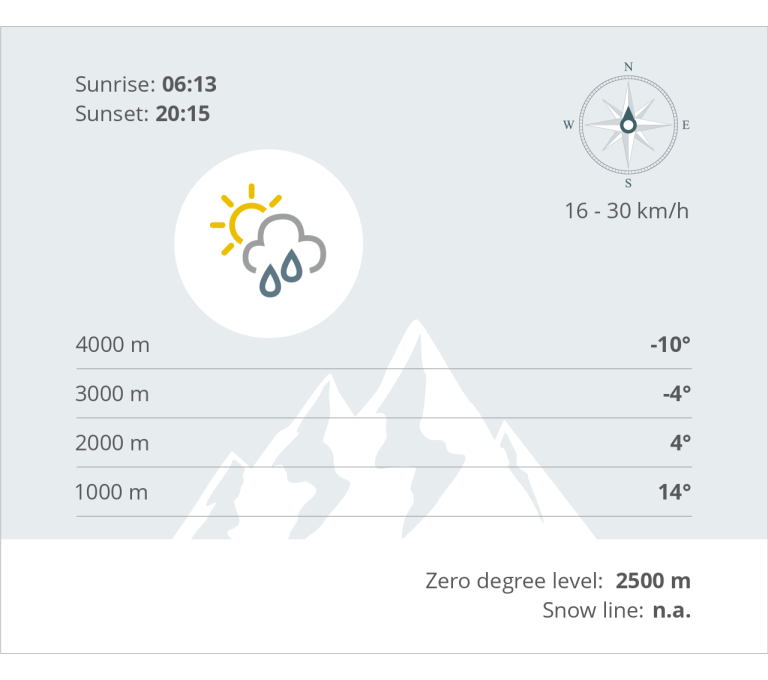 Mountain weather
Cloudy with some snow showers on the mountains in the north, partly sunny towards the south. Windy and cold.

wednesday
14
Partly cloudy
max: 14°
min: -5°

thursday
15
Partly cloudy
max: 14°
min: -6°

friday
16
Sunny
max: 17°
min: -6°

saturday
17
Cloudy
max: 18°
min: -4°