Today 24th of Sep 2023
Very sunny: Increasing air pressure and north-easterly currents.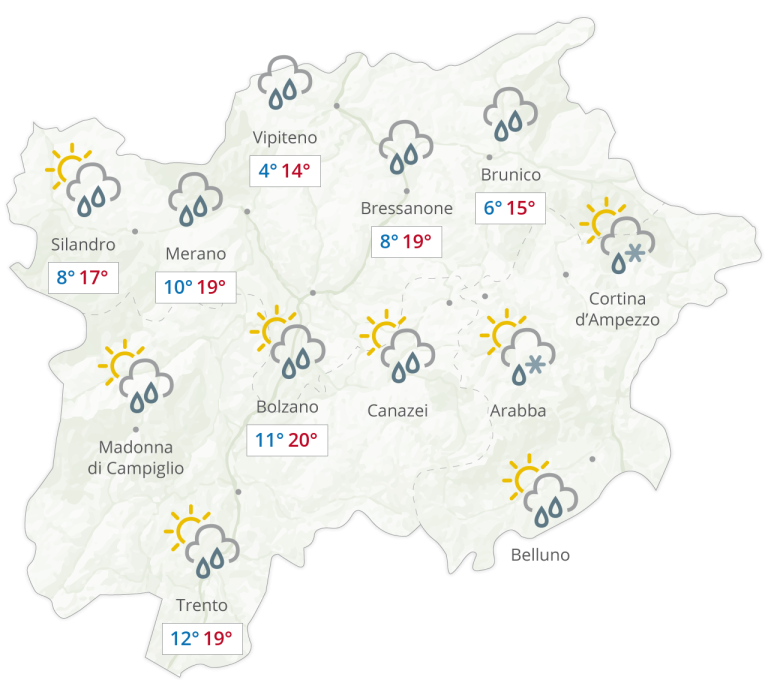 The weather
In the afternoon very sunny weather with some residual clouds in the Northeast. In the northern regions windy. After a fresh morning the highest values will reach 16° in Sterzing and 24° in Bozen.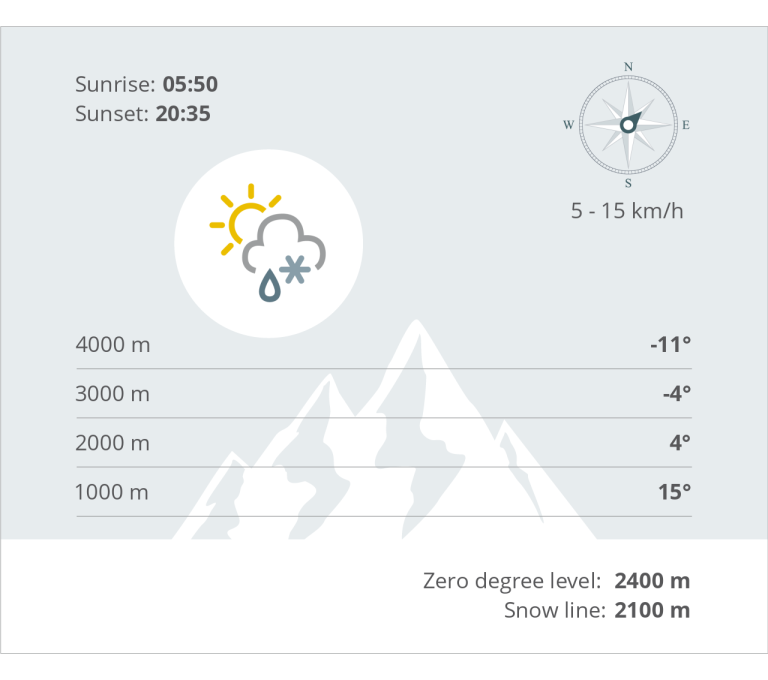 Mountain weather
Mostly very sunny all day long. In the Zillertal Alps and in the Rieserfernergruppe partly cloudy.
Tomorrow 25th of Sep 2023
Very sunny: High pressure conditions and dry air masses determine the weather over the Alps.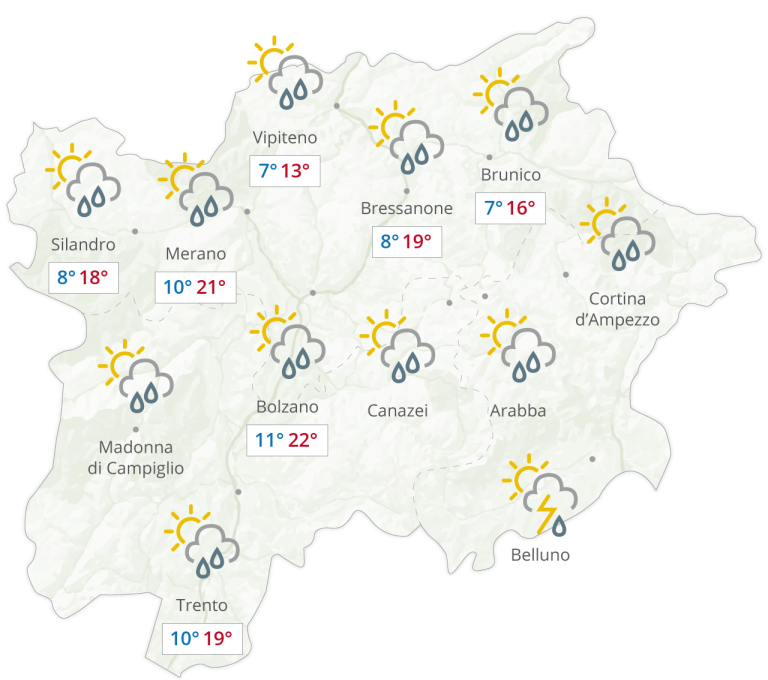 The weather
Monday very sunny. In the morning low temperatures, in the afternoon warm. Locally the day will start with fog. Highest values between 22° in Sterzing and 26° in Bozen.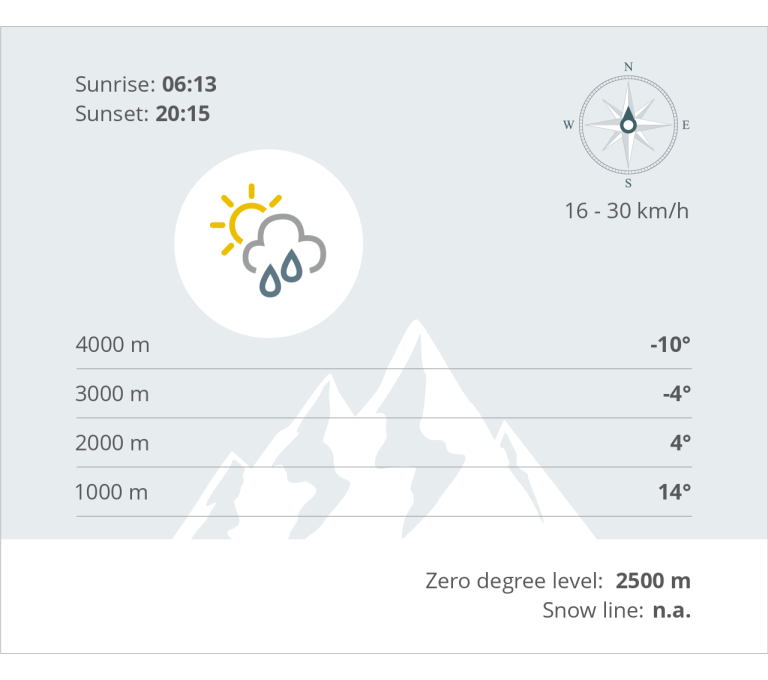 Mountain weather
Sunny all day long. Rising temperatures.
The next days
Pretty sunny and warm: Sunny weather is expected also for Tuesday. Wednesday again very sunny. Thursday sunny with some clouds moving through. On Friday again a lot of sunshine.

tuesday
26
Partly cloudy
max: 27°
min: 5°

wednesday
27
Sunny
max: 27°
min: 7°

thursday
28
Cloudy
max: 26°
min: 7°

friday
29
Sunny
max: 27°
min: 8°